Kent, renowned for its vibrant business landscape spanning numerous domains, necessitates adept managerial professionals to catalyse their growth trajectory.
iManage Performance is poised to introduce an all-encompassing portfolio of managerial training programs meticulously designed for professionals. Our modules are conceptualised to heighten prowess across all managerial facets, from visionary leadership to fostering team synergy.
Building on our rich legacy of partnering with premier corporations, our educators bring forth an unparalleled insight into the regional business dynamics. This intricate knowledge translates to our training modules rendering profound resonance and enhancement for attendees. Get in touch with us to delve deeper into our vast management training repertoire. Channeling resources into managerial development paves the way for transformative strides in organisational prowess.
Management courses for leaders in Kent
Our dedicated training offers bespoke management courses on-site at your business in Kent. Whether you're at the inception of your leadership voyage or possess years of expertise, our offerings are designed to refine and enhance. Aspiring managers can anticipate a curriculum that solidifies foundational leadership principles, empowering them to steer with conviction. The more entrenched leaders can expect courses that further hone their strategic foresight and ability to usher in transformative shifts. Executive-level professionals will find rejuvenated strategies and techniques to infuse creativity and alignment in their overarching vision.
What our management courses cover
At iManage Performance, our approach is a harmonious blend of classic managerial principles with real-world, actionable practices. Our spirited courses aim to develop forward-thinking, self-assured managers primed for the evolving business landscape. Through our meticulously crafted courses, participants will grasp:
The bedrock principles of successful management and the art of inspiring diverse groups
Techniques for guiding companies adroitly during transformative phases
Best practices to enhance performance management, ensuring the consistent best from your teams
Cutting-edge strategies to stimulate creativity and unparalleled output in high-performing units
Comprehensive strategies for hiring with an emphasis on behaviour-driven interviews to hone in on exemplary talent
Effective coaching blueprints designed to support and elevate team members
How are our courses delivered?
Our flair for blending learning methodologies comes to the forefront. Over 15 years of relentless innovation has allowed us to craft a suite of learning platforms. From hands-on workshops that encourage direct interaction to cutting-edge remote learning systems, our offerings in Kent cater to its dynamic business rhythm. Every learning experience is thoughtfully crafted, ensuring businesses benefit from the best.
Why choose iManage?
Empowering leaders through holistic training has been our anthem for almost two decades. We've been privileged to serve thriving business communities, equipping leaders with tools to soar. Our promise remains: to champion managerial excellence. We're not just about current trends; our vision is to prepare leaders in Kent for the challenges of tomorrow.
Want to develop your Leadership and Management skills?
Speak with our team to discuss your challenges and how our courses and training days can support your team to grow.
Remote UK & International Training Delivery
Book a course with iManage
Interested in learning more? Contact us by calling 01444 474247 or emailing info@imanageperformance.com to speak with an experienced member of our team about booking the right course for you.
Management Courses in Kent
Our successful, innovative management training courses teach a blend of theory, best practices and real-world examples that inspire leaders and provide them with the essential skills needed to be a great manager. From adapting to change to managing performance, coaching and interview techniques, we provide comprehensive training to fit the unique demands of each business and individual.
Introduction to Management
Newly promoted and lacking confidence in your new role? This course introduces participants to the skills required to be a great manager, and how to be an inspiring leader for your team. It's designed to plug skill gaps and identify the mindset needed to be an effective manager, so that those entering the role for the first time can take on this new step in their career with assurance.
Coaching for Managers Training
Coaching is a critical skill for managers to learn, helping them to develop their team and transform businesses. Coaching individuals to be the best they can be is the best route to great results and staff retention. Our training covers the fundamentals of coaching, from how to set expectations, provide feedback, handle conflict and more.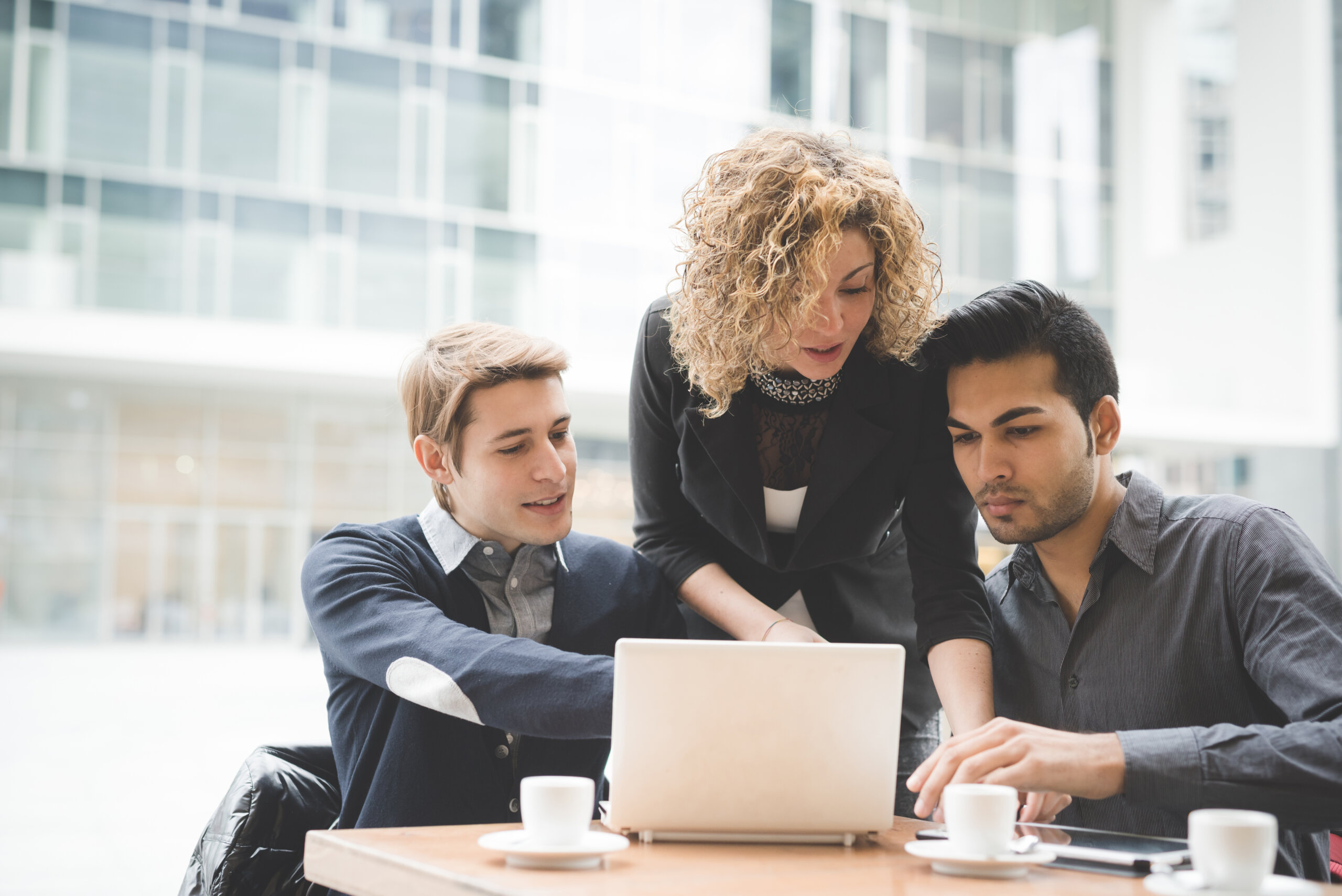 High Performing Teams
Designed to raise staff motivation and performance levels to achieve business goals, our training provides managers with the skills needed to create, nurture and maintain high-performing teams. We'll help participants reflect on team dynamics and how they impact morale, establish clarity when working as a team, and how to manage employees individually without it compromising the sense of camaraderie and synergy.
Change Management
Change may be unavoidable, but it can still be met with pessimism from employees. Our training helps managers build the critical skills required to manage change in the workplace in a positive manner, and effectively motivate people and communicate changes in corporate culture or organisational hierarchies to help teams embrace change.
Performance Management
Performance management is a key skill for managers to learn, helping leaders recognise their contribution in effectively managing performance and employee conduct in the workplace. This course helps leaders understand how performance management can be used to improve the work of individuals and teams, enhance skill sets and identify strategies and techniques to encourage greater performance in team members.
Recruitment Interviewing
Smart recruitment is essential to the growth of a business. Our practical courses provide participants with the skills and confidence needed to ask the right questions when recruiting candidates. We cover everything from assessment methods and structuring the interview to strength-based questioning and defining job competencies, to help individuals make smarter recruitment decisions for the benefit of the business.
All Management Courses Kent Courses
Latest Management Resources and Guidance
Management Belief #4: Change brings opportunities for growth
Change is inevitable in any organisation. As a manager, it's important to view change with a positive mindset rather than resist it. Adaptable managers embrace change and look for ways to leverage it to improve their teams and processes. They believe change brings opportunities for growth.
Management Belief #3: A solutions focus wins
When faced with problems or setbacks, it can be easy for managers to get bogged down analysing what caused the issue. However, while understanding the root cause is important, effective managers believe they need to quickly shift their focus to identifying solutions.