Great management is an absolutely vital element of the success of any business. An essential part of the leadership of a company, management affects everything from productivity and efficiency to company culture and staff morale.
At iManage, we provide a range of proven leading management training for all levels of experience. Whether your business wants to get more from its senior management, or you have a team of budding leaders who need guidance and expertise, we can help.
If you're interested in booking a management course, get in contact with our experienced team today.
iManage are running a Management Foundation Open Course
28th September 2023
Don't miss the opportunity to join our Open Course. What you can expect:
Online Delivery
Includes 12 months access to imanageacademy.com
Cost per person £480+VAT
 Learn how to modify your management approach based on the situation you find.
Learn how to delegate effectively in 4 steps.
Understand the importance of being a manager that empowers their team.
Understand how to set and communicate motivating objectives.
Understand how to set team standards through effective use of motivational feedback.
Learn how to performance manage.
Learn the only three types of developmental feedback you will ever need.
Learn more about the topics covered and why you should attend by downloading our Course Overview.
Management courses for leaders
Whether you are new to management, a seasoned senior manager or even a Director, an iManage management course will help to both hone your skills and inspire new ones.
Becoming the best manager that you can require professional development at all stages – this is where our courses are perfect. We can help you not only understand the foundation of good management but also focus on the elements of management that you most need for the specifics of your business.
What our management courses cover
Organisations love our unique, innovative approach which explores classic management theory and best practices but also reflects real-world applications. We inject energy into every programme we run, creating inspirational, knowledgeable and confident 21st-century managers.
Through our range of management courses, you can learn:
An introduction to management and understanding the foundation of what makes a great manager
How to effectively manage change in your organisation
How to manage performance within your team
How to manage high-performing teams and get more from even the most effective teams
How to more effectively interview and select the right candidate
How to coach your team to get more from them
Attending an iManage Performance Management course will also contribute towards personal and professional development. All our training is based on the latest thinking and best practices.
Why choose iManage?
Management training is our bread and butter; It is how we started nearly 20 years ago, in fact, we still have our original clients who come back time and again with new employees and teams.
We have worked with businesses across the country, providing their leaders with the training they need to be successful.
Want to develop your Leadership and Management skills?
Speak with our team to discuss your challenges and how our courses and training days can support your team to grow.
Remote UK & International Training Delivery
Book a course with iManage
Interested in learning more? Contact us by calling 01444 474247 or emailing info@imanageperformance.com to speak with an experienced member of our team about booking the right course for you.
Management Courses in:
Sussex
London
Manchester
Birmingham
Liverpool
Bournemouth
Nottingham
Southampton
Portsmouth
Bristol
Coventry
Swindon
Leeds
Belfast
Newcastle
Norwich
and across the UK
Management Courses in London
Our successful, innovative management training courses teach a blend of theory, best practices and real-world examples that inspire leaders and provide them with the essential skills needed to be a great manager. From adapting to change to managing performance, coaching and interview techniques, we provide comprehensive training to fit the unique demands of each business and individual.
Introduction to Management
Newly promoted and lacking confidence in your new role? This course introduces participants to the skills required to be a great manager, and how to be an inspiring leader for your team. It's designed to plug skill gaps and identify the mindset needed to be an effective manager, so that those entering the role for the first time can take on this new step in their career with assurance.
Coaching for Managers Training
Coaching is a critical skill for managers to learn, helping them to develop their team and transform businesses. Coaching individuals to be the best they can be is the best route to great results and staff retention. Our training covers the fundamentals of coaching, from how to set expectations, provide feedback, handle conflict and more.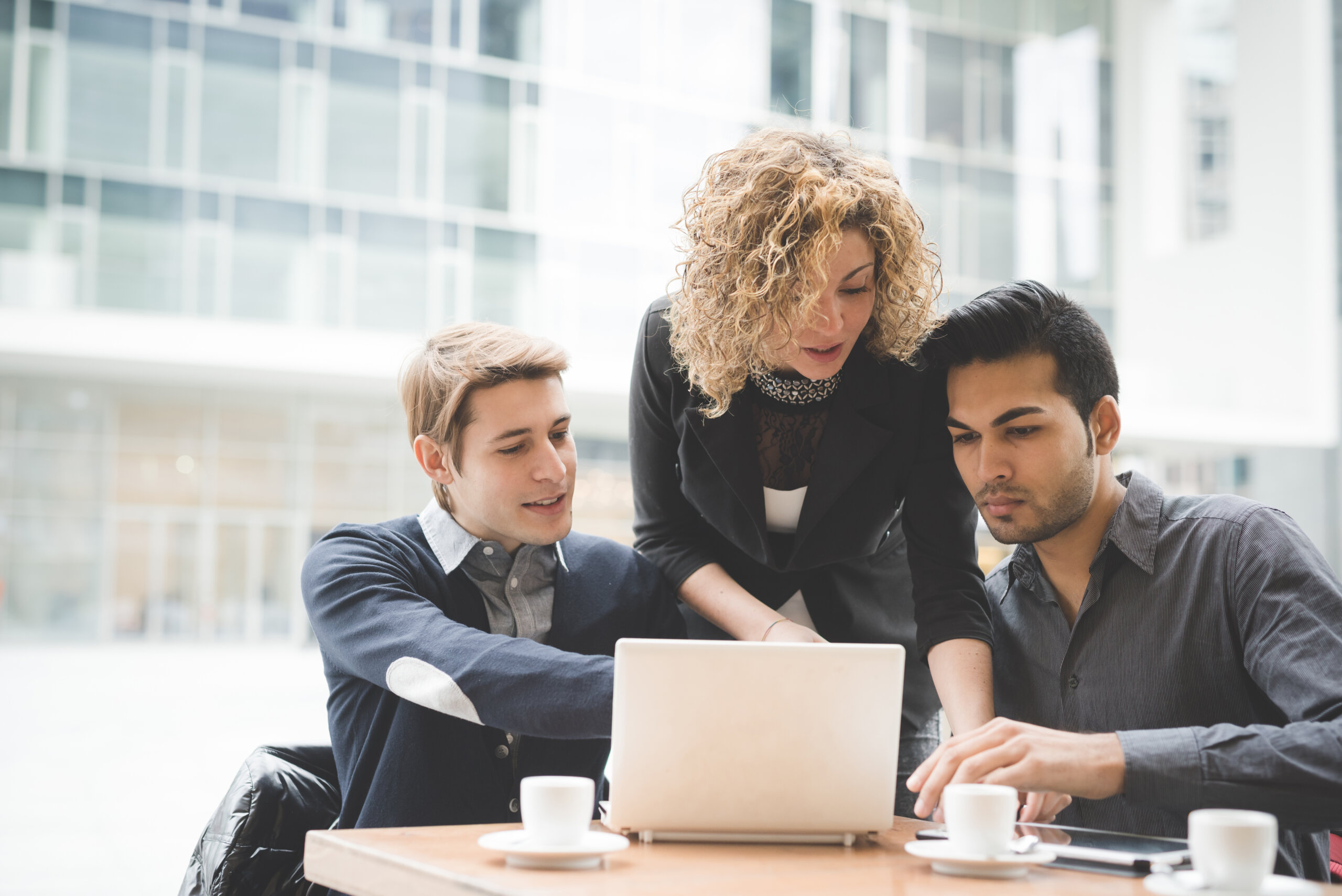 High Performing Teams
Designed to raise staff motivation and performance levels to achieve business goals, our training provides managers with the skills needed to create, nurture and maintain high-performing teams. We'll help participants reflect on team dynamics and how they impact morale, establish clarity when working as a team, and how to manage employees individually without it compromising the sense of camaraderie and synergy.
Change Management
Change may be unavoidable, but it can still be met with pessimism from employees. Our training helps managers build the critical skills required to manage change in the workplace in a positive manner, and effectively motivate people and communicate changes in corporate culture or organisational hierarchies to help teams embrace change.
Performance Management
Performance management is a key skill for managers to learn, helping leaders recognise their contribution in effectively managing performance and employee conduct in the workplace. This course helps leaders understand how performance management can be used to improve the work of individuals and teams, enhance skill sets and identify strategies and techniques to encourage greater performance in team members.
Recruitment Interviewing
Smart recruitment is essential to the growth of a business. Our practical courses provide participants with the skills and confidence needed to ask the right questions when recruiting candidates. We cover everything from assessment methods and structuring the interview to strength-based questioning and defining job competencies, to help individuals make smarter recruitment decisions for the benefit of the business.
All Management Training Courses
Latest Management Resources and Guidance
Management Belief #4: Change brings opportunities for growth
Change is inevitable in any organisation. As a manager, it's important to view change with a positive mindset rather than resist it. Adaptable managers embrace change and look for ways to leverage it to improve their teams and processes. They believe change brings opportunities for growth.
Management Belief #3: A solutions focus wins
When faced with problems or setbacks, it can be easy for managers to get bogged down analysing what caused the issue. However, while understanding the root cause is important, effective managers believe they need to quickly shift their focus to identifying solutions.