Management Courses in Bristol
Strong management is crucial to company success, affecting productivity, efficiency, culture and morale.
iManage offers proven best-in-class training delivered through every imaginable method – workshops, coaching, online learning, experiential theatre, bite-sized content, virtual classrooms, profiling tools, social platforms and videos. Whether you want to elevate executives or nurture emerging leadership, we can assist.
Contact our team to book a tailored course.
Management courses for leaders
Whether you're a new manager or experienced executive, our management courses help continuously develop the skills you need most. We build strong foundations then provide tailored training so you can be your best. Our programs offer the ideal path from establishing fundamentals to leading with excellence.
Professional development with impact at all leadership stages.
What our management courses cover
Organisations praise our distinct approach teaching timeless theory and real-world best practices, infusing energy to develop inspirational, adept 21st-century managers.
Through our range of management courses, you can learn:
An introduction to management and understanding the foundation of what makes a great manager
How to effectively manage change in your organisation
How to manage performance within your team
How to manage high-performing teams and get more from even the most effective teams
How to more effectively interview and select the right candidate
How to coach your team to get more from them
Attending an iManage Performance Management course will also contribute towards personal and professional development. All our training is based on the latest thinking and best practices.
Why choose iManage?
Management training is our bread and butter; It is how we started nearly 20 years ago, in fact, we still have our original clients who come back time and again with new employees and teams. We have worked with businesses in Bristol and across the country, providing their leaders with the training they need to be successful.
Alongside our management development offerings, we supply cutting-edge remote working training to help leaders and organisations build cohesive, high-performing virtual teams and thrive in the future of distributed work.
Want to develop your Leadership and Management skills?
Speak with our team to discuss your challenges and how our courses and training days can support your team to grow.
Remote UK & International Training Delivery
Book a course with iManage
Interested in learning more? Contact us by calling 01444 474247 or emailing info@imanageperformance.com to speak with an experienced member of our team about booking the right course for you.
Management Courses in London
Our successful, innovative management training courses teach a blend of theory, best practices and real-world examples that inspire leaders and provide them with the essential skills needed to be a great manager. From adapting to change to managing performance, coaching and interview techniques, we provide comprehensive training to fit the unique demands of each business and individual.
Introduction to Management
Newly promoted and lacking confidence in your new role? This course introduces participants to the skills required to be a great manager, and how to be an inspiring leader for your team. It's designed to plug skill gaps and identify the mindset needed to be an effective manager, so that those entering the role for the first time can take on this new step in their career with assurance.
Coaching for Managers Training
Coaching is a critical skill for managers to learn, helping them to develop their team and transform businesses. Coaching individuals to be the best they can be is the best route to great results and staff retention. Our training covers the fundamentals of coaching, from how to set expectations, provide feedback, handle conflict and more.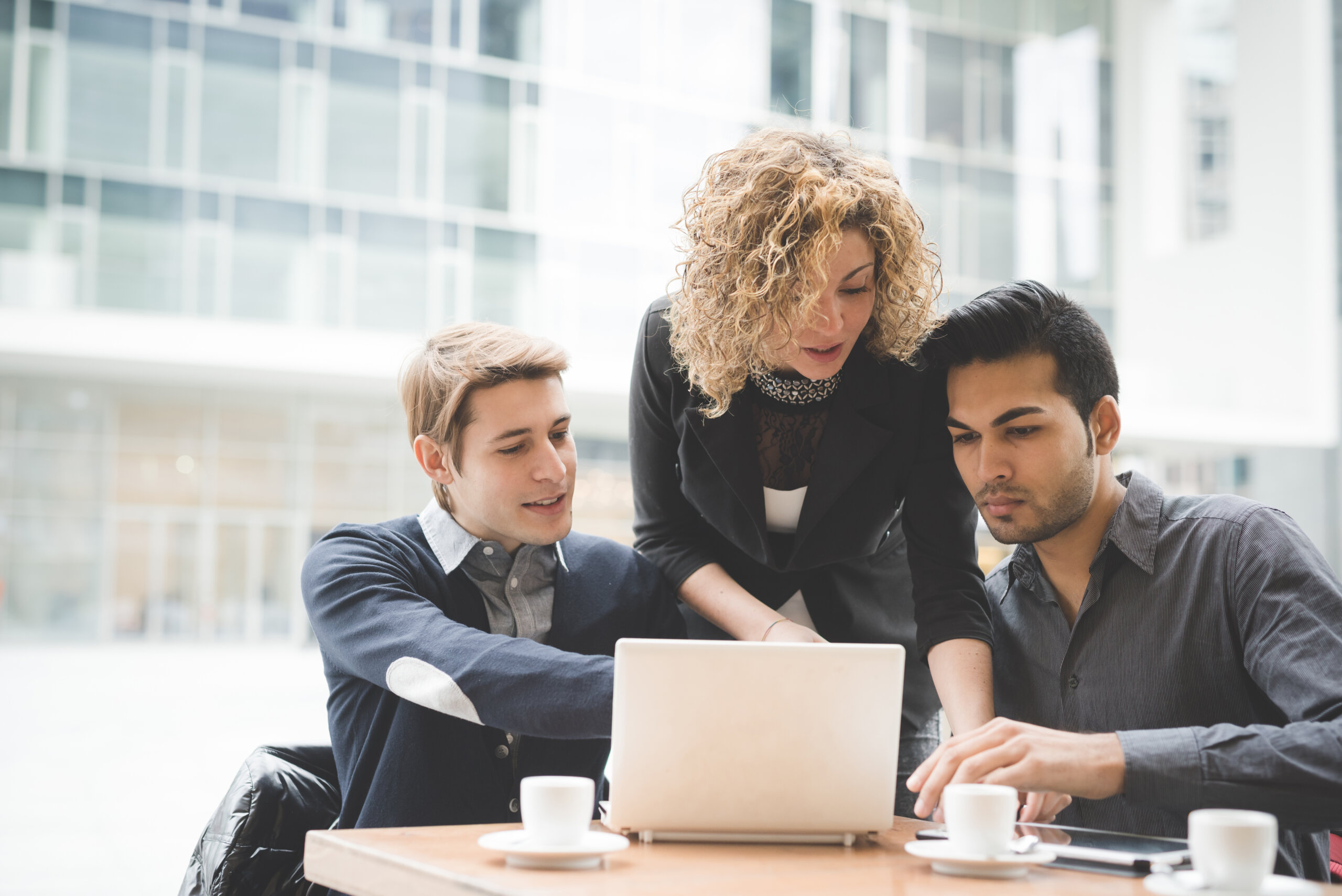 High Performing Teams
Designed to raise staff motivation and performance levels to achieve business goals, our training provides managers with the skills needed to create, nurture and maintain high-performing teams. We'll help participants reflect on team dynamics and how they impact morale, establish clarity when working as a team, and how to manage employees individually without it compromising the sense of camaraderie and synergy.
Change Management
Change may be unavoidable, but it can still be met with pessimism from employees. Our training helps managers build the critical skills required to manage change in the workplace in a positive manner, and effectively motivate people and communicate changes in corporate culture or organisational hierarchies to help teams embrace change.
Performance Management
Performance management is a key skill for managers to learn, helping leaders recognise their contribution in effectively managing performance and employee conduct in the workplace. This course helps leaders understand how performance management can be used to improve the work of individuals and teams, enhance skill sets and identify strategies and techniques to encourage greater performance in team members.
Recruitment Interviewing
Smart recruitment is essential to the growth of a business. Our practical courses provide participants with the skills and confidence needed to ask the right questions when recruiting candidates. We cover everything from assessment methods and structuring the interview to strength-based questioning and defining job competencies, to help individuals make smarter recruitment decisions for the benefit of the business.
Latest Management Resources and Guidance
Increasing Your Influence as a Manager Through Psychology 
As a manager, having influence over your team is crucial for accomplishing goals and driving results. However, influence isn't just about formal authority. You can increase your influence by understanding human psychology and using specific techniques tailored to motivate employees.
The Art of Influence: 5 Tips for Managers to Drive Results 
As a manager, your job is to get work done through others. While you have formal authority, real influence comes from building trusted relationships with your team. Here are 5 tips to help you influence outcomes and drive results: 1. Connect work to purpose.